How Green Tea Can Help You Lose Weight Naturally
There are no magic bullets when it comes to fat loss, but there are certain nutritional "helpers" that can aid in maximizing your fat reduction efforts.
Green tea has long been known as a health booster, full of antioxidants and rich in nutritional value.
A long-term staple in Chinese medicine and touted for helping with everything from headaches to preventing dementia, there is countless research on this alleged super-tea.
However, one area of research that shows great promise is green tea as a weight loss tool.
The Power of Green Tea as a Weight Loss and Health Tool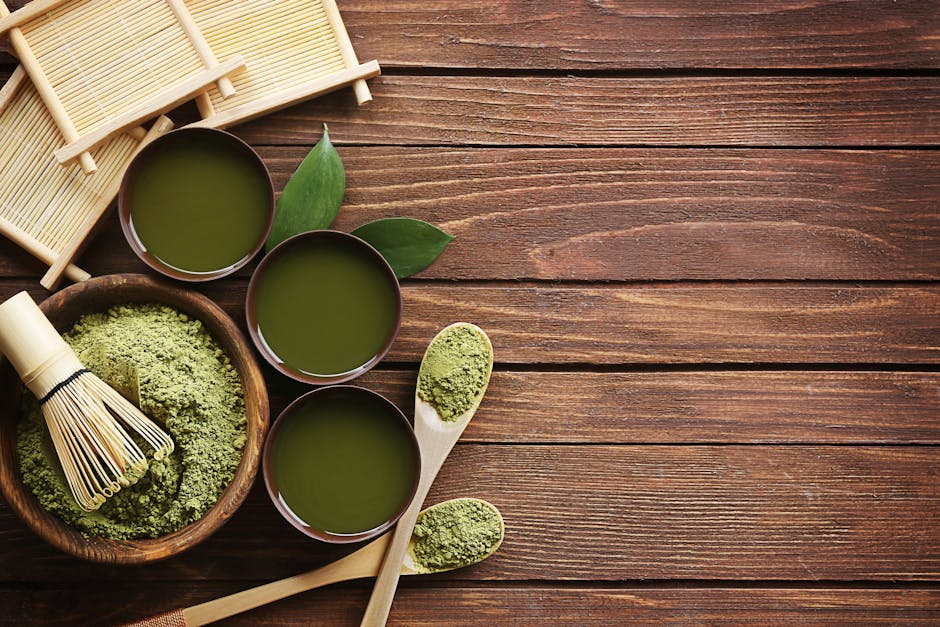 Increasing your metabolism is one way to increase weight loss, and can complement all other weight loss efforts such as caloric restriction or increased exercise.
Your metabolism is the process of converting foods and drinks into energy. Humans have a metabolic system that naturally slows, or becomes less effective, with age.
There are also other factors that can slow metabolisms, such as extreme and prolonged caloric restriction (malnutrition) and diseases including Cushing's syndrome and diabetes.
The good news is that you can take steps to help your metabolism's performance.
Just Your Cup of Tea
Research has shown that both caffeine and the flavonoid catechin can help in speeding up your metabolism. 1 1. https://www.ncbi.nlm.nih.gov/pubmed/20156466 × Catechin breaks down fat, and along with caffeine also gives you a natural energy boost.
This power couple inhibits catechol O-methyl-transferase and phosphodiesterase, and has shown to improve weight maintenance via fat oxidation and thermogenesis.
Researchers behind the article in Physiology and Behavior say regularly consuming green tea can "produce significant effects on metabolic targets."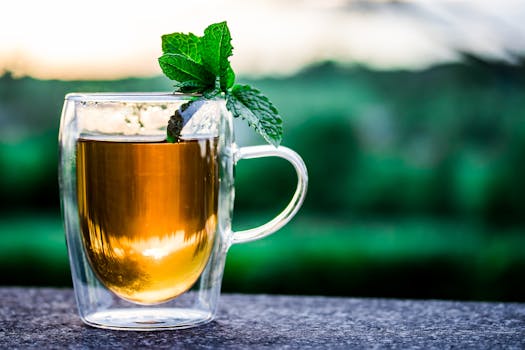 A research article published in 2010 in the International Journal of Obesity revealed that green tea supplements also gave weight management efforts a boost. 2 2. https://www.nature.com/articles/ijo2009135 ×
This was great news for those who don't like green tea or can't commit to regular consumption.
However, supplements must have caffeine and catechins in order to be effective.
There are many green teas on the market that are de-caffeinated, and even though decaf products technically still have some caffeine in them they may not be as effective when used as a weight loss aid.
However, don't expect to drink a cup of green tea each day to cause dramatic weight loss if no other efforts are put forward.
Scientists at the College of Pharmacy at Dalhousie University in Canada recently investigated how much weight loss a person can expect to enjoy, especially if they're not overweight or obese. 3 3. https://www.cochranelibrary.com/cdsr/doi/10.1002/14651858.CD008650.pub2/abstract ×
Ultimately, this review found that although green tea can be a positive metabolism booster, it doesn't seem to lead to significant weight loss. As research around green tea health benefits continues to increase, contradictory findings are to be expected.
How to Use Green Tea for Weight Management
One thing is certain: If caffeine consumption works with your body, there are no risks to adding green tea to your diet.
Opting for green tea instead of an extra cup of coffee can even be a means of managing caffeine addiction (as tea has many more health benefits than coffee and less caffeine per serving).
The American Journal of Clinical Nutrition released a study that showed green tea drinkers lost 2.9 pounds in a 12-week period while maintaining their routine diet.
Just under three pounds in three months isn't a revolutionary amount, but imagine if it was combined with a better diet and exercise regimen. 4 4. https://www.eurekalert.org/pub_releases/2013-11/pc-nrs110613.php ×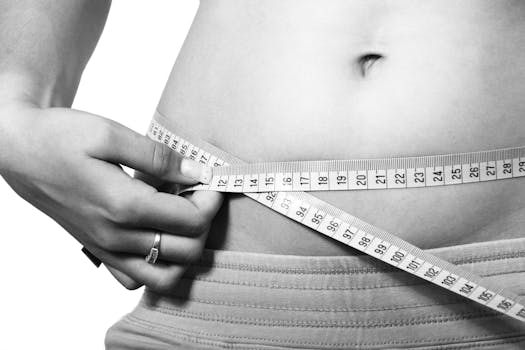 You don't need to drink copious amounts to potentially enjoy the benefits of green tea, although if you're a non-tea drinker it will be a lifestyle change.
According to research in the BioFactors journal, to maximize the epigallocatechin-3-gallate (EGCG) in green tea you need to consume at least five cups of green tea per day. 5 5. https://www.ncbi.nlm.nih.gov/pubmed/11237198 ×
However, this research was specifically for gauging benefits of green tea as a cancer-fighting agent. Since green tea has 100 fold more antioxidant power than vitamin C, it can be an extremely impressive tool for boosting your immunity.
Five cups of green tea equates to about 340 mg of EGCC. This five-cup threshold was replicated in another study featured in the Cancer journal. 6 6. https://www.ncbi.nlm.nih.gov/pubmed/8608559 ×
This doesn't mean you need to consume five cups per day if your only goal is weight loss. Cutting this consumption in half is what is often recommended.
Research in American Family Physician on the many benefits of green tea cites a number of studies around the world on green tea for weight loss.
In one of these studies, overweight and obese participants were given two green tea supplements with 25 mg of caffeine and 45 mg of EGCF each to take before meals. Some in the study regularly consumed over 300 mg of caffeine per day while others had virtually none.
Unsurprisingly, those who weren't used to caffeine in their diet lost more weight. 7 7. https://www.aafp.org/afp/2009/0401/p591.html × 8 8. https://www.ncbi.nlm.nih.gov/pubmed/16076989 ×
Quality, Not Just Quantity
Whether you opt for traditional consumption of green tea or a supplement, remember that the quality of the product matters.
Not all green teas are created equally, as you'll quickly learn if you ever find yourself in a tea shop. When considering green tea for weight loss, the catechins and caffeine quality play major roles.
Another study cited in AFP featured a double-blind trial that was controlled. It included green teas that were high and low in catechin, including one that was ultimately a placebo.
There were 240 obese Japanese adults involved in the study. Although the participants didn't know which green tea they were given, those who consumed the tea with the largest catechin levels lost the most weight and inches in their waists and hips. 9 9. https://www.ncbi.nlm.nih.gov/pubmed/17557985 ×
One of the most well-known of green teas is matcha. You'll find matcha lattes at trending coffeeshops all over the country.
It's famous for being the richest of green teas, packed with more nutrients and antioxidants than its counterparts. Its effectiveness derives from the whole leaf being used in making matcha green tea.
Most other green teas simply steep the leaves before consumption.
Matcha and all other green teas come from the same plant, the Camellia sinensis. However, because of the unique processing, matcha comes in powder form while all other are either in a tea bag or "loose leaf."
Since it is so concentrated, most people only use between half and a full teaspoon to make a cup. Other green teas also undergo longer processing, including having the leaves dry in the sun.
However, matcha bushes are kept in the shade to optimize amino acid and chlorophyll levels. Although matcha and other green teas taste similar, matcha is richer and often described as "buttery."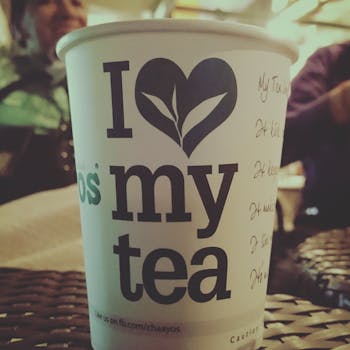 Matcha packs ten times the nutritional punch of other green teas and around 137 times more antioxidants.
For comparison, blueberries are known as being a superfood thanks to their antioxidant levels, but matcha boasts 1,300 antioxidants per gram while blueberries only have 91.
There's Something Brewing …
If you would like to give green tea a try as a complement to weight loss or weight management, try traditional brewing before supplements.
It's always best to get your nutrition from the original source. However, there are best practices when it comes to tea preparation.
Boiling water can damage catechins, so bring the water to a boil slowly. Voila! Your perfect cup of tea, a weight loss aid, and something with a kick like coffee but sustained energy throughout the day.
Are you a green tea drinker? What's your favorite kind? Comment below.